Webinar


December 17, 2021




1:00 pm - 5:00 pm




Central Standard Time (CST)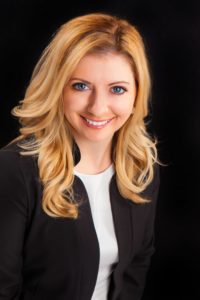 **This is a 3-CE live webinar event with an extra bonus hour for questions/chat/demos at the end**
Brainspotting is an evidence-informed, cutting edge psychotherapeutic modality for the treatment of PTSD that is quickly gaining popularity due to its efficacy with many clients. This seminar is intended to be an introduction to Brainspotting, and includes an explanation of the theories underlying this unique therapy, and the evolution of its development. Additionally, this workshop will teach you several basic Brainspotting strategies and techniques that you can begin to incorporate into your clinical practice, to help your clients more effectively process trauma and reduce PTSD symptoms!
Cost: $75 – Want to attend this event and any future event or course from our CE library for FREE and unlimited for the cost of $25/month for 12 months??!! Check out our Everything Plan here.
Attendance and Location Details
Date and Time
**This is a special 3-CE live webinar event with an extra bonus hour for questions/chat/demos at the end**
Friday, December 17, 2021, 1:00 pm – 4:00 pm CST
**Bonus hour for questions/chat/demos – 4:00pm – 5:00pm CST (free, not required to obtain 3 CE's)
*Live Webinar Attendees: Zoom link will be made available to you 24-48 hours prior to event date
Objectives:
This training will provide participants clinical knowledge and tools to:
a). Describe at least one neuroscience-based theory of Brainspotting.
b). Name at least one brain region that Brainspotting may positively impact.
c). State how to set up Brainspotting Outside Window.
d). Learn and practice at least one Brainspotting resourcing technique that can be used to help stabilize clients.
Target Audience:
The target audience for this event includes psychologists, social workers, counselors, MFT's, and other clinical mental health professionals.
Instructional Level: Intermediate
Instructor(s): Jennifer Sweeton, PsyD, MS, MA
Material Author(s): Jennifer Sweeton, PsyD, MS, MA
For additional information about this course, the instructors, or the material authors, please contact Content Assistance at [email protected]
Featured Materials :
Course materials (including the link to view live events) are made available to webinar attendees 24-48 hours before the event start time. Course materials for online asynchronous courses are found in the Lesson module after a course is purchased.